McMath Theatre presents their annual spring play, "Is There A Comic In The House" by Billy St. John. It runs April 30th to May 4th at 7pm. Tickets are on sale at lunch or on-line for $10.
http://bit.ly/mcmathcomic
When a millionaire debutante winds up being kidnapped and taken hostage in a house filled with failed stand up comedians, hilarity ensues. 
McMath Theatre brings together 40+ high school students on stage and behind the scenes, and proceeds from the show go towards end of year Drama Scholarships for graduating students of McMath Secondary pursuing the arts.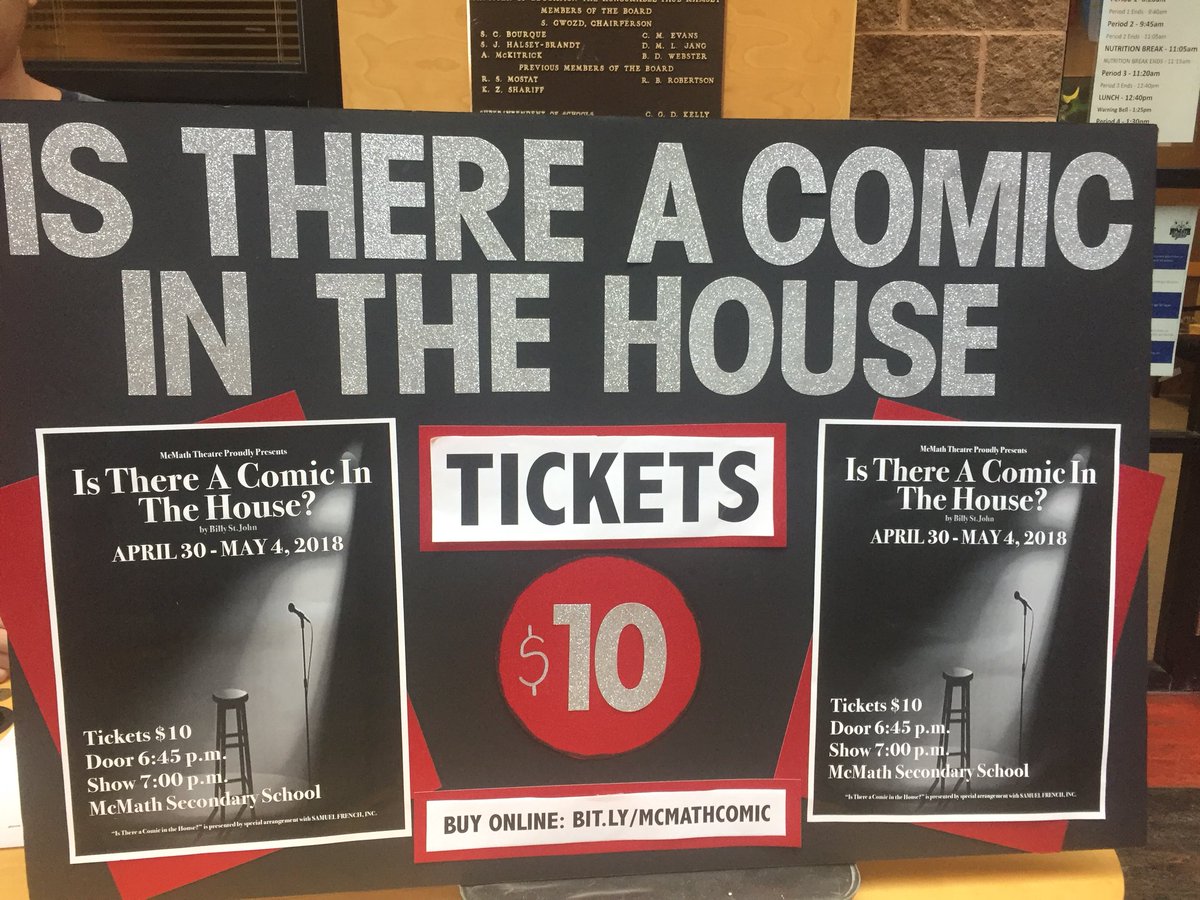 For more information, contact the McMath Drama Department by emailing jasonsakaki2013@gmail.com